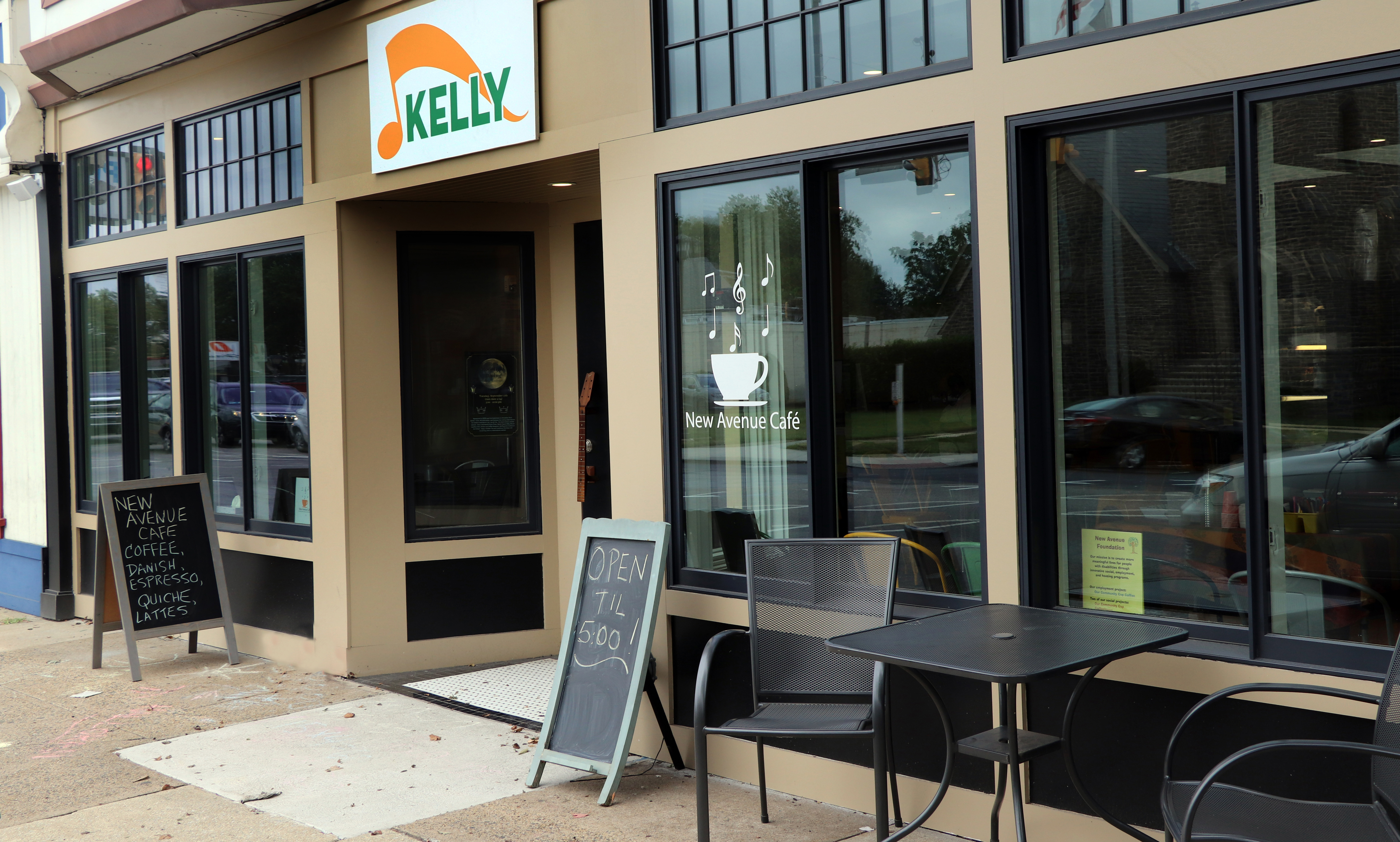 Designed as a facility to further develop the arts in the community, the Kelly Center will offer exciting programming – from Blues to Celtic music, Comedy and Variety shows, Open Mic nights and more, there is something that everyone can enjoy.  
In addition to being a venue to see music and other cultural events, the Kelly Center houses the New Avenue Café.  The Cafe is a project of New Avenue Foundation, a nonprofit organization begun by two fathers of adult daughters with disabilities, Jim Wurster and Tom Reinke. Their goal is to enrich the community and the lives of our employees, providing them the opportunity to showcase their abilities and value as individuals.
Community Programs
After School

Pre-school

Special Needs

Music Education

Professional Concerts

Comedy

Poetry

Art Exhibition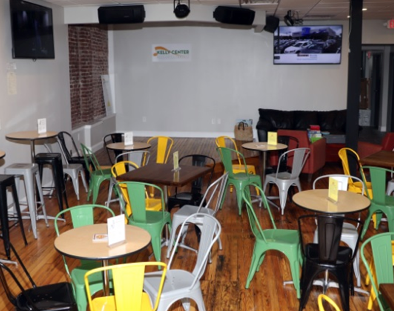 Kelly Center Factoids
FLOOR is the original wood floor, antique heart pine, now 120 years old.
STAGE is made from flooring harvested during renovation of the rear section of the building.
EXPOSED BRICK at the stage is the original construction and separates our space from Katz Pharmacy.
SLAT BOARD PANELS on the wall were reclaimed from the former retail space.
GARDEN WALL SHELVES are made from original 2 x 4 studs harvested during renovation.
FOUNDER WALL is made from wood pallets that delivered construction materials.
GLASS PLAQUES on the Founder Wall are cut from front façade panes harvested during renovation.
RAIN BARREL outside collects water from downspouts and irrigates plants on the Garden Wall.
CUSTOM WOOD TABLETOPS were made from Walnut Trees that fell in Haverford Township.
WATERLESS URINAL in the restroom can save over 40,000 gallons of water per year.
DUAL FLUSH TOILETS in the restrooms conserve water by offering light or heavy flush options.
ROOFTOP SOLAR PANEL powers the lighting at the Garden Wall.
EXTRA INSULATION in the ceilings and walls for soundproofing, acoustics and to maximum energy efficiency.
The Venue
The Kelly Center offers a premium soundsystem and ideal setup for listeners and artists. 
Check it Out