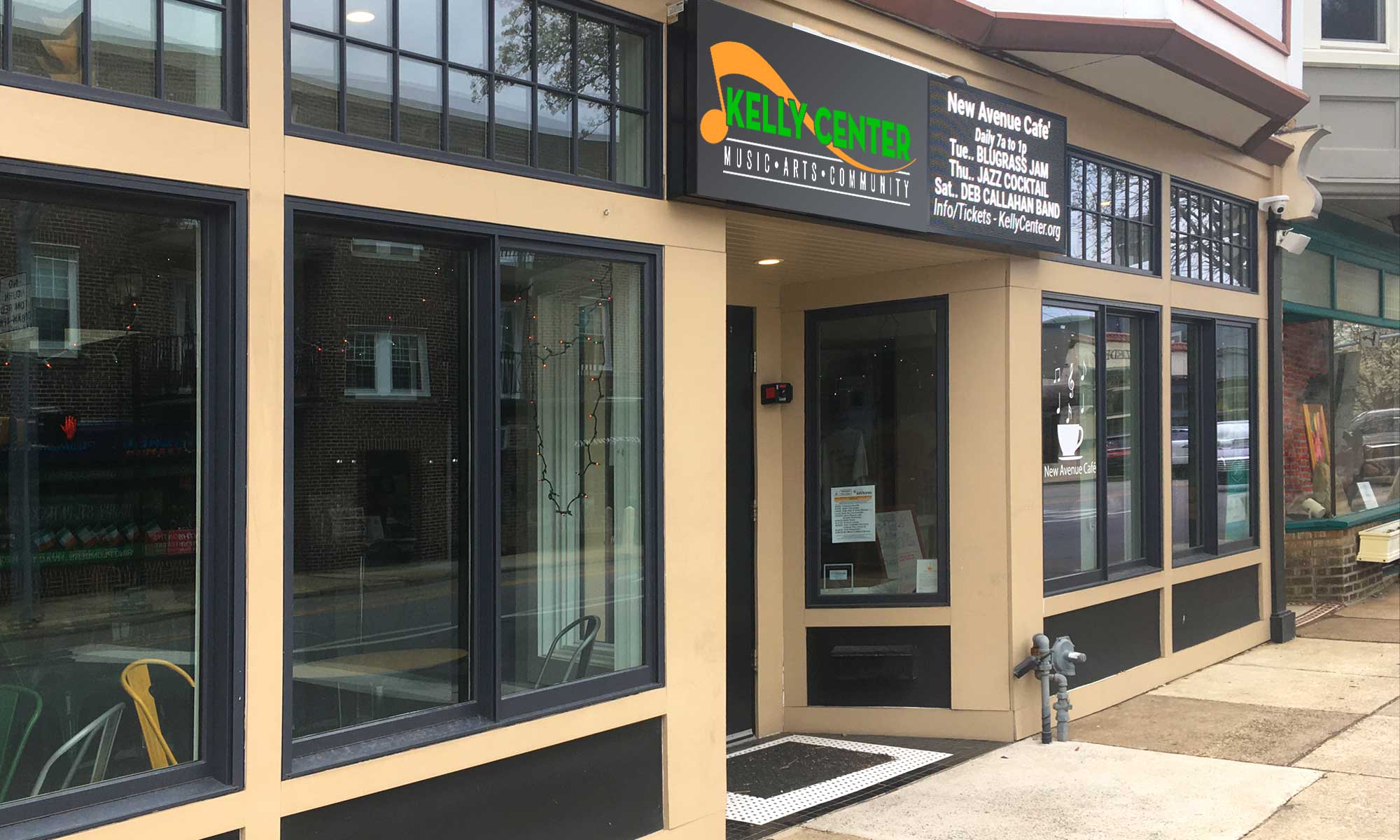 Kelly Music for Life is a 501c3 non-profit public charity. We produce and promote events Kelly Center for Music, Arts and Community. We also produce fundraising Music and Arts Festivals to support our mission.
Designed as a facility to further develop the arts in the community, the Kelly Center will offer exciting programming – from Blues to Celtic music, Comedy and Variety shows, Open Mic nights and more, there is something that everyone can enjoy.
In addition to being a venue to see music and other cultural events, the Kelly Center houses the New Avenue Café.  The Cafe is a project of New Avenue Foundation, a nonprofit organization begun by two fathers of adult daughters with disabilities. Their goal is to enrich the community and the lives of our employees, providing them the opportunity to showcase their abilities and value as individuals.
Community Programs
After School
Pre-school
Special Needs
Music Education
Professional Concerts
Comedy
Poetry
Art Exhibition